About of Dried Fruit Negin Tak Malayer Company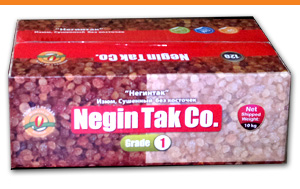 Dried fruit Negin Tak Malayer Company. This company is among the first production, business and commercial companies in industrial producing and supplying and packing of high quality dried fruit with private ownership that started its activity in 90th in Malayer.
The main production of the company is Raisin and the processed products of this dried fruit kid products made of processed Raisin and creative products out of Raisin, date, peanut and nuts and cookies made of natural sugar with mechanized packing.